About Us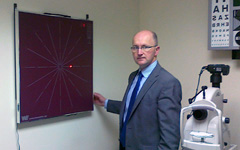 David Gildea and Valerie Kennelly have 40 years combined experience in optometry. David qualified as a pharmacist from Trinity College Dublin in 1982 and then studied Optometry in DIT and qualified as an optometrist in 1987. After spending many years building a successful community pharmacy and optometry business he decided to concentrate his energies on optometry.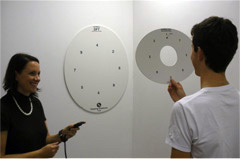 Valerie Kennelly qualified as an optometrist from Glasgow Caledonian University in 1992. She spent three years working in a children's clinic in Belfast prior to managing a practice in Maynooth for ten years. In 2003 Valerie opened Trim Optical Centre.
David and Valerie share an interest in sports vision and are excited to be responsible for providing Ireland's first mobile sports vision screening service. Now Irish athletes and sports teams can enjoy the same sports vision training as athletes and sports teams in New Zealand and Australia have enjoyed for decades.